Last day! 25% off sale ends tonight!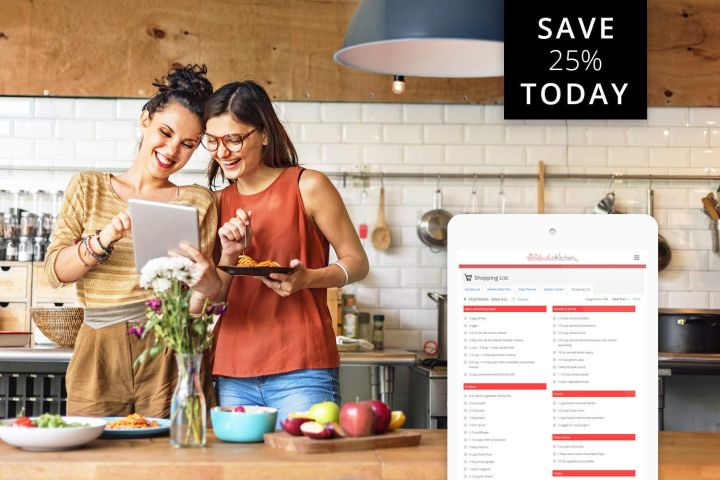 Don't miss out on the New Year's Meal Planning Special!  Today is the last day to purchase a healthy meal plan subscription for 25% off!
Meal planning can be really hard work, especially when you are adjusting to a new diet or healthy living goals. Not only does it take a long time to find recipes that work for your new regime, it also takes a long time to figure out nutritional info (or points), build a shopping list, and make sure everything is balanced.   Sometimes using a meal plan is the easiest way to get on track and make healthy eating easy and stress free.
That's why we are here to help! By doing all the hard work of meal planning for you, we make it easy to eat healthier, lose weight, and enjoy meals again without stress! Take a look at how it works below. Let us take the pain out of finding healthy recipes and figuring out what's for dinner.
Here's how we can help
Every week, you'll get healthy meal plan packed with easy to prepare, delicious recipes. Healthy eating, vegetarian, and low carb plans available. These all include family tested recipes, nutritional information, the option to show Weight Watchers SmartPoints, complete shopping lists, and more.
You can download this plan in one click or customize the meal plan in minutes by adding/removing recipes, customizing yield, and more so it works for your family and schedule.
Download your complete meal plan, recipes, and shopping list to make grocery shopping a breeze.
Enjoy meal time again without stress! Eat healthier and start losing weight.
We truly believe that meal planning can be the thing that changes meal time stress, weight loss, and healthy living for you.  We have seen this happen for countless members who are finally enjoying meal time again, eating healthier, and losing weight.  
Copy and paste the code YEAR2020 at checkout for 25% off your subscription fee!
Source link
Get more recipes like this
Subscribe to our mailing list and get delicous recipes and updates to your email inbox.
Thank you for subscribing.
Oops...Something went wrong.