Learn more about our low carb meal plans! Packed with healthy, lower carb recipes that are good for you and family friendly.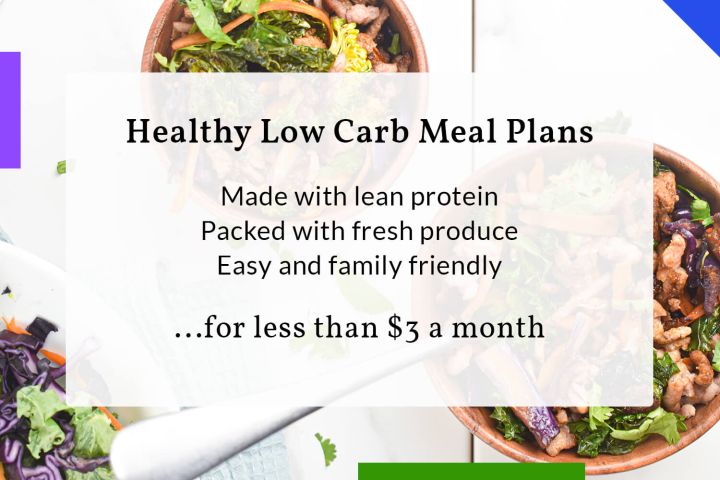 Today I want to take a moment to share some more information about our low carb meal plans and how they are different than the standard keto or low carb meal plans out there.
Our approach is a bit different and one that we have found both works and is sustainable in the long term. We also think it's a healthier approach for anyone looking for a low carb plan that's lower in fat, cholesterol, and saturated fat. Just like our other plans, all of our plans include nutritional info and Green, Blue, or Purple points. That means this low carb plan can work for folks following calorie specific diets or WW. 
Let's talk about our approach to low carb meal planning:
Focus on lean proteins vs. higher fat proteins: Our plans include proteins like lean ground turkey, pork tenderloin, boneless chicken breasts and thighs, fish, and seafood. You won't see tons of bacon, high-fat ground meat, or fattier cuts.
Includes lots of vegetables and fruits: This includes some that are not traditionally included in keto. Fruit and vegetables are so good for you and we include lots of fresh produce in our plans.
Dairy: We include low-fat dairy options in our plans to keep fat and calories on the lower side. If you prefer full-fat products, they can easily be substituted.
Balance: We strive to create a balanced, lower carb plan that's packed with healthy ingredients we feel good about feeding ourselves and our families.
Nutritional info: All of our plans include nutritional info so that you can use them to reach calorie specific goals.
Weight Watchers Smartpoints: We also include Green, Blue, and Purple points for those who want to do both WW and low carb at the same time!
Here's a sample of what a day in the low carb meal plan looks like:
Breakfast: Zucchini, Turkey Bacon, and Cheese Egg Muffins with a low carb wrap and fresh fruit: 336 calories, 6 Green, 4 Blue, 4 Purple Smartpoints
Lunch: Chicken Parmesan Zucchini Boats with green salad: 342 calories, 6 Green, 3 Blue, 3 Purple Smartpoints
Dinner: Shortcut Chicken Cordon Bleu with Roasted Garlic Broccoli and mashed butternut squash: 414 calories, 8 Green, 6 Blue, 6 Purple
How it Works
At Slender Kitchen, we believe that when you are armed with a meal plan full of delicious, family-tested meals, eating healthy is easy and fun! Here's how it works.
Choose your plan: To start you'll choose a meal plan, indicate your family size, and tell us about your goals. We offer healthy, low carb, and vegetarian meal plans. You can even build your own.
Get a new meal plan every Thursday: Each week we send you a healthy, delicious meal plan complete with yummy recipes, a categorized shopping list, and ideas for easy meal prep.
Customize your meal plan: Swap in new recipes, remove meals you don't need, add your own items, and make the meal plan work for your busy life in just a few minutes. Then download your custom meal plan and shopping list in one click.
Enjoy healthy, stress free cooking your family will love: No matter which plan you use, rest assured that mealtime will be delicious, healthy, and stress free. Meal planning made simple.
We truly believe that meal planning can be the thing that changes mealtime stress, weight loss, and healthy living for you. We have seen this happen for countless members who are finally enjoying mealtime again, eating healthier, and losing weight.
Copy and paste the code YEAR2020 at checkout for 25% off your subscription fee!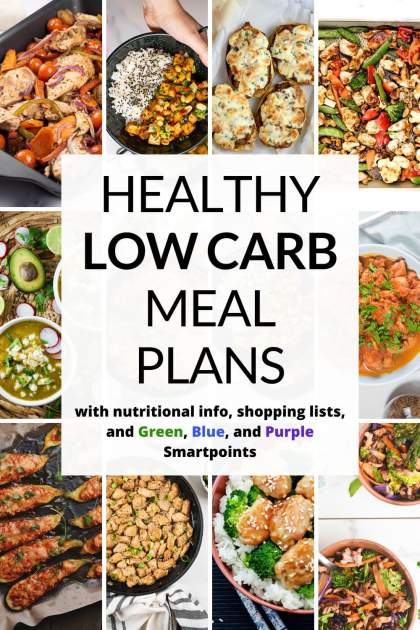 Source link
Get more recipes like this
Subscribe to our mailing list and get delicous recipes and updates to your email inbox.
Thank you for subscribing.
Oops...Something went wrong.